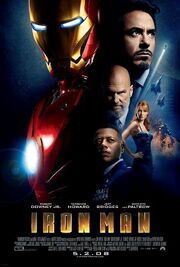 This set is new for the Iron Man theme in the Spring 2012. It includes 672 pieces and costs 99,00$.
It will include four minifigures:
Tony Stark, Iron Man (Mark III), Pepper Potts and Rhodey.
The set contains the house of Tony Stark:
A big living room.
A workshop with one small car and the stand of the suit where you can put the Iron Man minifigure.
And at last a roof-veranda.
Features:
Workshop.
You can put the Iron Man minifigure on the stand on one side. On the other side you put Tony Stark. Now you spin the stand around and you can see the transformation!
Roof-veranda/workshop.
You take the Iron Man minifigure and lay him where you can see a square, and take out the piece on the side of the roof-veranda. The minifigure falls down in the work shop!